Do you feel like you're doing the best you can, given what you know, and still feel like you're missing something?
The good news is that what you're seeking won't come from out there…
You have everything you need already within you.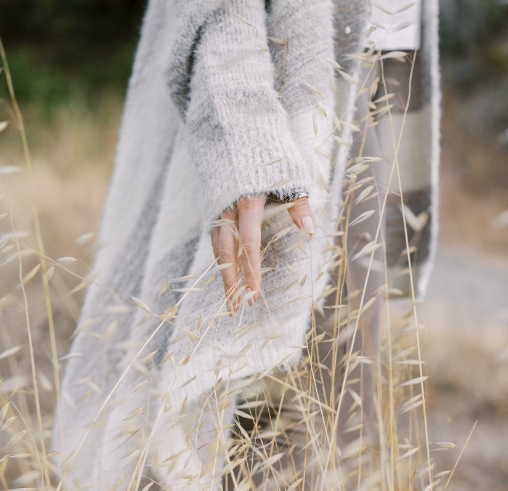 Life can feel chaotic and messy.
We are constantly bombarded with challenging choices, and sometimes it feels like there's no clear "right" choice.
By learning to quiet our thoughts and skillfully guide our mind, we can establish a balanced baseline to come back to whenever we feel overwhelmed.
Once we learn to handle challenges skillfully, we can start to develop comfortable confidence—the ability to trust in our inherent sovereignty and organic growth.
We start to engage and create new styles of relationships because we gain confidence in our wholeness, and are therefore not desperate for connection. We also begin to engage differently at work because we feel solid in ourselves and feel comfortable taking on risks.
Through this coaching process you will learn how to soothe the chaotic mind so you experience less suffering and more peace and joy in your life.
My style as a practitioner is to partner with you as you envision what kind of life you would like to create and discover what's been holding you back.
Once we are clear on intentions, we then design the step-by-step actions that will get you to your identified outcomes and we partner in supporting you as you resolve any obstacles that may arise throughout the process.
Throughout this coaching process your trust in yourself will grow. This will take away internal discomfort that you may have been trying to soothe or avoid by distracting and numbing yourself.
Being in stillness will become pleasant and being around those who feel challenging will become more tolerable.
Life goes on. Challenges will continue to arise. Yet, you will have the skills to handle the challenges with greater compassion and resilience.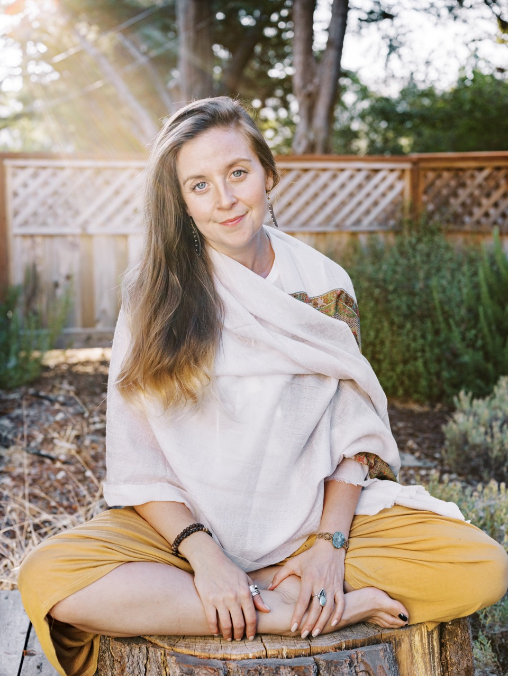 About Heather Coros, MA, PCC
I grew up in what felt like a highly dysfunctional environment, which I experienced as chaotic and lacking the stability and nurturing that I craved. Yet, I was raised in the Northern Arapaho Native American way which helped me develop a connection with the earth as a young girl. Her wisdom has been an essential guiding strength, without which I may have never reached the state of self-acceptance and inner peace which has become my sustaining force.
Because I wanted to avoid recreating the chaos of my past, I formed a fascination with understanding why people behave and act the way they do.
Ultimately, I came to discover that there were tools and techniques I could use to give myself agency to create a lifestyle where I could finally feel at peace. I then started actively putting these techniques into practice and witnessed a drastic decrease in my suffering. This inspired my journey as a certified transformational life coach, career coach, speaker, and writer.
And thus emerged a unique process, The Essential Core, to help brilliant people develop the agency they desire through gaining Comfortable Confidence: the ability to trust in one's inherent sovereignty and organic growth.
Sofia University – Master of Arts in Transpersonal Psychology, 2015
UC Santa Cruz – BA in Psychology, 2008
Professional Certified Coach (P.C.C.) International Coach Federation, 2019
Generative Coaching by Invite Change – Advanced Curriculum -2022
Generative Team Coaching by Invite Change – Advanced Curriculum -2021
Internal Family Systems (IFS) Training by Dick Shwarts – 2022
Non-Violent Communication: Mindful Communication Training by Oren Sofer – 2022
Mindfulness Intensive Settling, Seeing & Luminous Awareness with Donald Rothberg – 2022
Cultivating a Wonderful Mind Mindfulness Training with Sylvia Boorstein – 2022
The Mind/Body Connection in Health and Illness Intensive by Gabor Mate – 2021
Polyvagal Theory: Befriending Your Nervous System Training by  Deb Dana – 2021
Dancing with Life – Phillip Moffitt -2020
Mindful of Our Mortality Contemplating Death Training by Nikki Mirghafori -2020
Trauma Training: Bessel van der Kolk – 2019
Enjoying the Joy and Freedom of Living in the Present Moment Intensive with Eckhart Tolle – 2019
Exploring Modern Relationships with Esther Perel – Dec 2019
Trauma Training by Bessel van der Kolk – 2019
Enneagram Training by Susan Olesek  –  2018
No Body Intensive with Byron Katie -2018
Integrating the reactive and wounded parts of ourselves can free us to live more authentically.​
Our bodies have the power to store and to heal the things we experience throughout our lives.
A somatic inquiry tool to help people get out of a chaotic mind and into the comfort of a peaceful body.
Communication creates the foundation for peaceful and playful progress, at work and home.
By understanding the interconnection between science, psychology, and spirituality, we can create a life with greater meaning.
Evolving interpersonal and group dynamics to create a healthy culture of growth, recognition, and warm collaboration.

The most invaluable tool, or really lesson I've gained through coaching with Heather is that it s not necessarily about achieving a specific outcome or vision of what s supposed to happen. It's more about having the confidence that you're ready for anything in life.
Shad St Louis
Occupational Therapist
What makes working with Heather different from working with other coaches is there's not one formula. It was much more of walking along a path together. With other coaches, I feel like they attempt to do that, but there's definitely more of a leading influence that I didn't feel with Heather. Pretty quickly, I learned that I had perceptions or beliefs that I didn't even know I had. And then I realized they were actually limiting beliefs. I used to be very focused on professionalism and I had unknowingly boxed out playfulness. Through the coaching process, I started to realize that things could be achieved, obstacles could be overcome, and there could still be that level of playfulness. This shift has helped me with my work - taking the suit off of the corporate world and treating everyone like humans. Today, I have a solid, grounded understanding of who I am, that I'm loved, that I'm capable, and that things are possible.
Kim Gilleland
Strategic Performance Solutions and Small Business Owner
Before working with Heather, I was feeling a sense of loneliness and emptiness. I was going through one of those ruts where it was hard to find the energy to just go about my day to meet other people's needs and my commitments. I was also so worried about judgment - how my decisions would be seen, what other people would think about me. At first, it was kind of like Heather held out her hand to pull me out of what felt like quicksand, but then she helped me look inside myself more. She asks me questions in a way that makes me feel like I don't need to rely on someone else so much. By helping me understand myself better, I can now get to those answers on my own and have built the tools to get myself out of the quicksand. I've always felt a sense of calm with Heather and through that, I've learned to soften and open my heart. I've discovered I don't need to be so afraid of sharing my feelings.
Tina Liang
Fund Accountant
I was finding myself focusing on way too much. Through working with Heather, I've definitely been more realistic about what I can achieve and that's actually helped me get so much closer to my goals. I now love what I do and focus less on being driven by money or appearances. This sense of calm that I've found has helped me become significantly more productive and more content overall. I'm a lot calmer and it's really brought out the most fun and happy side of me.
Miles Adams
Co-founder and CEO
I was engaged in a lot of self-punishment, Heather helped me break out of that spiral. Now when I notice myself being self-critical, I can take a step back and realize it's not really me, it's my inner judge speaking, with that, my self-confidence grew. I'm grateful because it's helped me grow and evolve and be able to better explain myself in a more sophisticated way."
Jamie Chou
Marketing Lead
When I first started, I was really high-strung and everything felt like it was flying by me at lightspeed - I just couldn't focus. I thought I was okay, but I was actually in a pretty bad place. Now, even in high-stress moments, I can dial it down and really get back into peace. It's such a good feeling. In terms of relationships, I'm able to listen better and be aware of emotions. This has helped communication with my staff - all my conversations just feel more clear now. Just those few shifts have changed my life dramatically for the better. Everything around the world has now become alive. I feel this sense of calm and relaxation.
Lyman Chao
Real Estate Consultant
Heather helped me get to the heart of the matter really quickly. She's really easy to be transparent with and easy to be comfortable with, so it feels comfortable to be vulnerable and get the work done. Heather was able to pick up the incongruities in my thinking. With her helpful questioning, it's made it easier to motivate myself on the things I want to do, aligning my work and my passion. Heather is a fantastic guide for that process.
Patrick Willis
Consulting Director
Heather has a sense of calm about her, which allows me to open myself up and just dig a little bit deeper into my mind. We don't know what we don't know. I needed somebody to guide me with the information that I already had so I could find the answer myself. To get information on how to work best with your brain and your mind. Heather helps me put my feet in the right position so that I can really go full force for what I want to achieve.
Conny Fuger
Executive Assistant
I was feeling like I had a million things on my plate at once. We went through a process of taking an overview of everything that was going on. I started to get clear on what's important and what's not. Heather taught me tools to focus and let go, while giving me support. The coaching helped me calm down the hurricane of thoughts, ideas and stresses, so I could begin moving forward.
Mark Roberge
Professor
"I decided to work with Heather after having cancer - I had a good prognosis, and I didn't want to go back to work with the same kind of work stress spilling into my personal life. I also wanted to be more mindful and relaxed in my life to protect my immune system and give me a better chance of holding off on another episode of cancer. Heather is very knowledgeable about psychology, human behavior, and human motivations; she's particularly helpful when it comes to identifying the emotional underpinnings of the things that we do so we can make different decisions in the future.You can't do all those other things in your life until you're settled with an emotional foundation. Coaching with Heather has been an emotional journey which has been fantastic: It's been exactly what I needed. Now I make different decisions than I have in the past and I'm much healthier."
Gina Moreno-John
MD
I've worked with other coaches and I've found Heather's process to be more realistic and applicable to life. I could not wrap my head around how it could all work logistically. We consider all the different parts of my life, then she helps me come up with a solution that will fit everything. Heather's tools and questions are practical and grounded in reality - I really appreciate that.
Virginia Maddan
Founder of Comfortable Structure
I looked for a coach when I was promoted to CEO. For the first time in my career, I was really having to confront my own fears about what it meant to succeed in my life. The stakes are so much higher now. Part of the work with Heather has been about exploring who the authentic me is, and learning to trust myself. I now see all of the things that I need are within me. I find that I make decisions faster and don't go back and rethink things after the fact. Heather is extremely compassionate and she reminds me to be compassionate to myself. Now, when I sense I'm being harsh, I ask myself, 'What is a kinder way to show up for myself and actually love and embrace myself?'" I had tried another coach and we talked a lot and it never felt like I was making progress in a tangible way. Heather always bring the work back to what are we trying to accomplish? Both short-term and long-term. Then, before we leave, there's next steps. That makes it a lot more productive and really helpful for me.
Summer Lidman
CEO
You have everything you need already within you
Begin Your Journey To A More Confident & Authentic Life
If you are at a place where feeling supported in the changes ahead feels helpful, call me and we can explore how I can best support you.